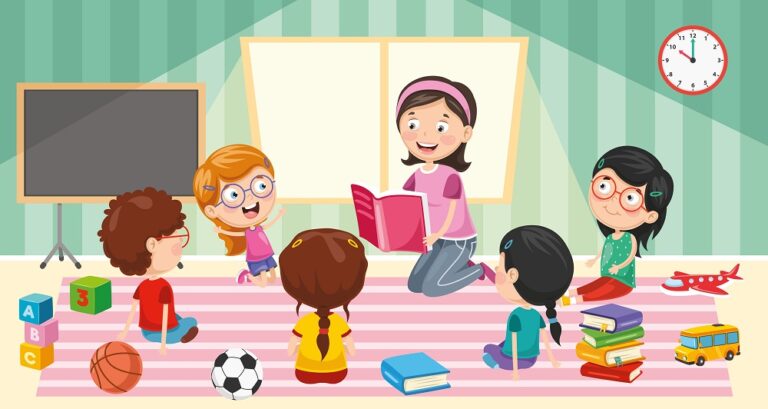 Why it will be a good idea to enroll your child to a reputed play school in Faridabad
A play school can play an important role in shaping the future of a child. Here, they will be learning, recognizing, and thinking in innovative ways that will help them to become a healthy adult in the long run. They are introduced to letters, numbers, and shapes which will help them to become more creative in the future. In case you are thinking of getting your child admitted to a reputed play school, then we have mentioned several benefits of doing so in the subsequent paragraphs.
Help in the development of your kid
As mentioned earlier, a play school will provide the child with an opportunity of learning how to follow instructions, how to share, and so on which will help them while pursuing higher studies in the upcoming days. A play school will be the ideal platform where a child will be introduced to his instructors and teachers as well as other kids in a healthy environment.
Teach him how to communicate
If you are thinking of admitting your child to an institution where the play school in Faridabad fee is affordable, then it will be a sensible idea after all. Moreover, the play school will be the place where he will come in contact with other students as well. This will teach him better communication skills so that he understands the importance of listening to others and also waiting for their responses. This will help them to express themselves in the best possible way in front of their teachers and classmates.
Minimize separation anxiety
While going to any play school, it is a fact that many children might feel alienated from their families and parents since they will be in a new environment. As a result, it is quite natural for them to feel anxious and nervous at the same time. Fortunately, it will be possible to reduce anxiety with the help of play. An institution where the play school in Faridabad fee is quite affordable and within your budget will provide the kids with lots of playthings which will make them distracted in the long run.
While studying in a play school, the child will start thinking independently since he will be away from his near and dear ones. In this way, he will become confident that it will be possible for them to perform things on his own without taking help from his parents. It will help the kid to progress in his life as well in the best possible way.
Also Read: Benefits of admitting your kid to a reputed Pre School