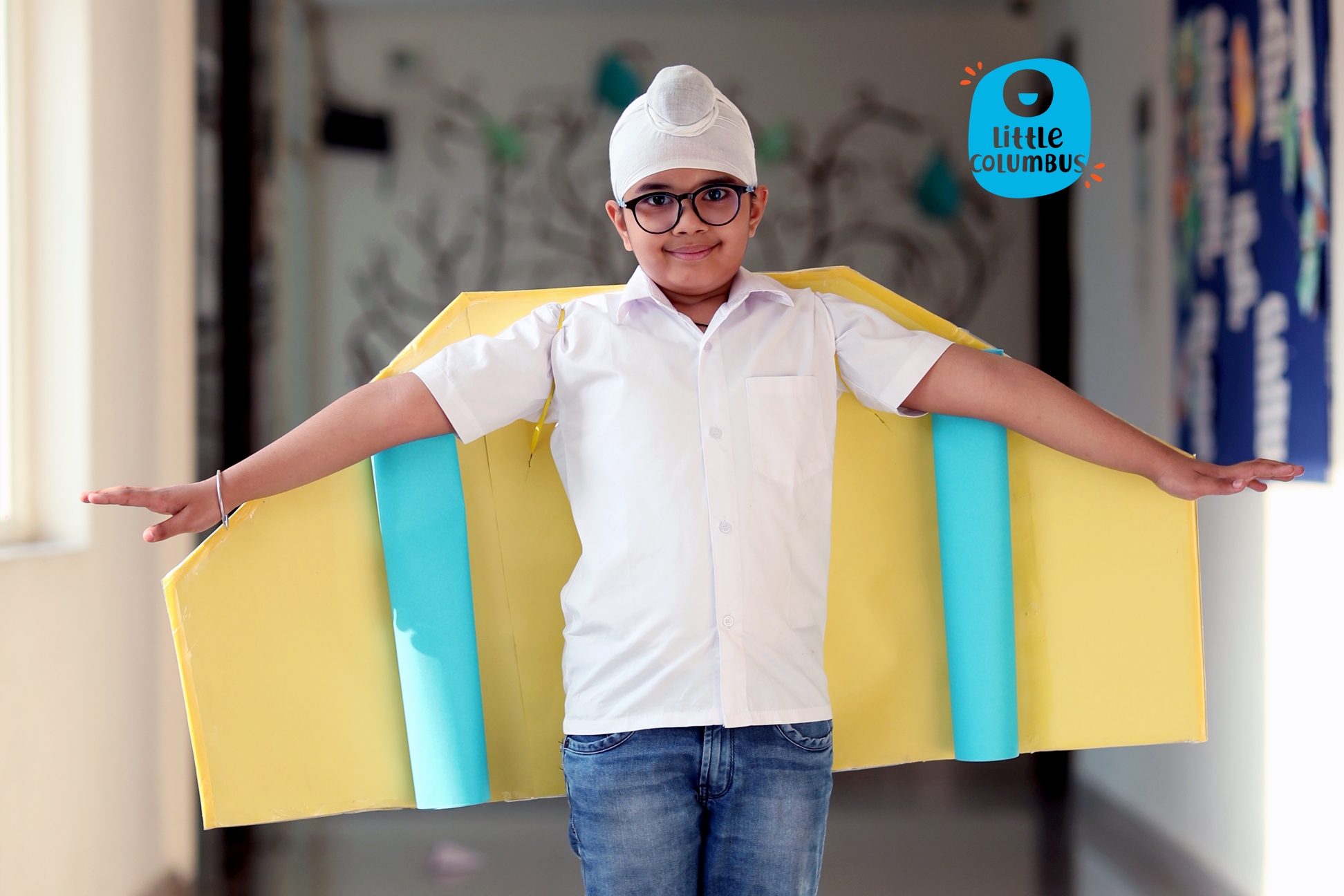 Let Your Children Spread Their Wings with The Best Pre School
To build a strong foundation in the pre-academics and social life of your children, admit them to the right Playschool. Playschools help in developing the emotional and personal aspects of every child and allow them to explore what interests them and develop a strong sense of curiosity.
There are many playschools available around us but it becomes essential to ensure that we only select the right place for your children. As a parent, we are always worried about our children and want the best for them. Well, Little Columbus is here to save the day. It is the best Play School in Greater Faridabad.
Significance of Play School for Children
Attending preschool is very essential for students because they develop better reading, vocabulary, math and linguistic skills than children who don't. There are many benefits to sending your children to preschools. Given below, are the main reasons why you should consider preschools for your children.
It sets up the foundation for learning both social and academic skills.
It allows the kids to be in a structured setting with groups of children and teachers.
Various studies have concluded that children who visit preschools are more developed socially and emotionally than others.
Children learn to ask questions and be curious about what interests them.
This is where they spend time without their parents which helps to reduce their separation anxiety.
It helps in building the sense of independent choice and motor skills.
The Right Play School for Your Child
Among several preschools, one of the best Play Schools in greater Faridabad is Little Columbus. They are the right choice for every parent looking for the most nurturing and skilled hands in the education industry.
They believe in discouraging screen time and impart the importance of being present in real-time. The teachers provide a cooperative and safe environment where children learn through various activities.
About Little Columbus
Little Columbus is the kindergarten wing of Faridabad one of the best Higher Secondary schools which is Grand Columbus International School. They believe in the holistic development of children and recognize that every child is different.
The admission is taken based on the age of your child. There are three levels for admissions. Pre Nur (CRAWL), where the minimum age requirement is 2.6 years, Nur (WALK), the age requirement is 3.6 years min and KG (RUN), where the minimum age requirement is 4.6 years.
What Makes Little Columbus the Right Play School for Your Child?
Little Columbus is one of the best Play Schools in greater Faridabad for a reason. They believe in healthy and active children and conduct several activities that teach them the importance of sports and arts. Children build healthy habits and are conscious about their health as human beings. Rather than connecting to the Wi-Fi, they teach their children to connect to their real life.
Do not look any further, choose Little Columbus for your child and get the best out of their playschool journey.