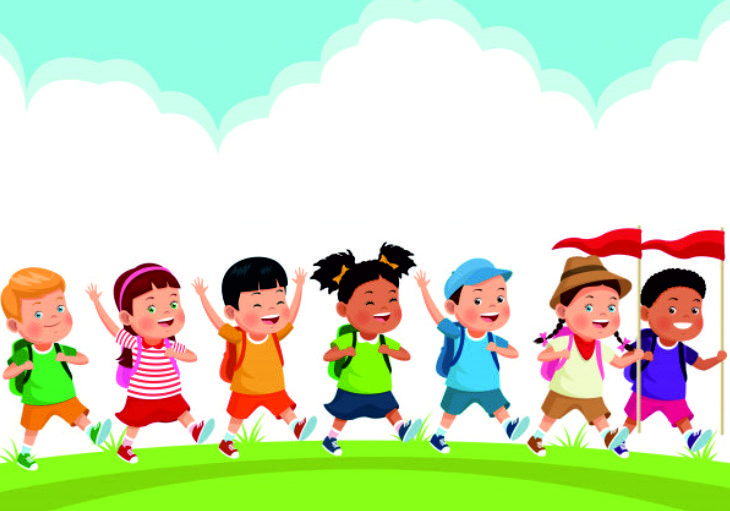 Best Play School in NIT Faridabad
Little Columbus is the kindergarten wing of Grand Columbus International School. The Grand Columbus International School is located on the grounds of Faridabad. It believes in providing the best environment and educational experiences for young minds to flourish. Little Columbus is one of NIT Faridabad's most exclusive and best play schools, dedicated to making your child's transition from child to adult a pleasant experience. Because we recognise that each kid is unique, our school believes in the holistic development of children and caters to their distinct and special needs.
Science and maths may wait for us, but the development that takes place in the early years is critical. All of these landmarks are highlighted in Little Columbus. We stand on three strong pillars, which we sincerely believe in, to achieve the title of the best preschool in Greater Faridabad: healthy kids, happy kids, life skills, and the no-screen philosophy. Because we are unique, we take delight in calling ourselves the best play school in NIT Faridabad.
Learning is a constant process, as we all know. It starts the day you were born and lasts till the end of time. A youngster is taught etiquette, behaviour, language, and much more. But do we ever consider that continuing to educate in the same old way puts undue strain on a young and vulnerable mind?
Colour, texture, forms, and pictures are among the first things a baby or toddler learns, and this is exactly what we teach at Little Columbus School, making us the greatest play school in greater Faridabad. Because a young mind enjoys sketching and painting, playing with clay, and scribbling, we teach, or rather, help them grasp numerous topics through the medium of art. According to NEP 2021, preschool (ages 3–6) will become an important aspect of school education by 2021, implying that we must reinforce our roots. After a child's pre-nursery entrance in Faridabad, we pay more attention to their early years.
Little Columbus's ideology is quite different, and it is entirely dependent on children. We unwittingly enter our children into the academic rat race and expect them to triumph. We believe maths and English are vital, but now is the time to concentrate on other life skills such as social, motor, physical, communication, problem-solving, and so on. This is the source of all power, and it will elevate you to the top of the food chain.
It's not about getting into a good school or college for us; it's about living a good life, and we believe in supporting such ideas. As stated in the National Education Policy, we have prioritised the development of children's physical fitness by incorporating sports into the curriculum. To help pupils enhance their cognitive capacities while simultaneously enhancing their physical and psychological well-being, the NEP suggests integrating sports or adding physical activities into the curriculum. Our school believes that each child is unique, and in order to embrace their uniqueness and individuality, we pay close attention to them and adapt our teaching techniques accordingly.
We create a secure, challenging environment that fosters invention while also stimulating the mind in a creative and exciting way. Uninterrupted creativity thrives in a setting that enables children to take risks in all parts of their development while also allowing them to cooperate and communicate.