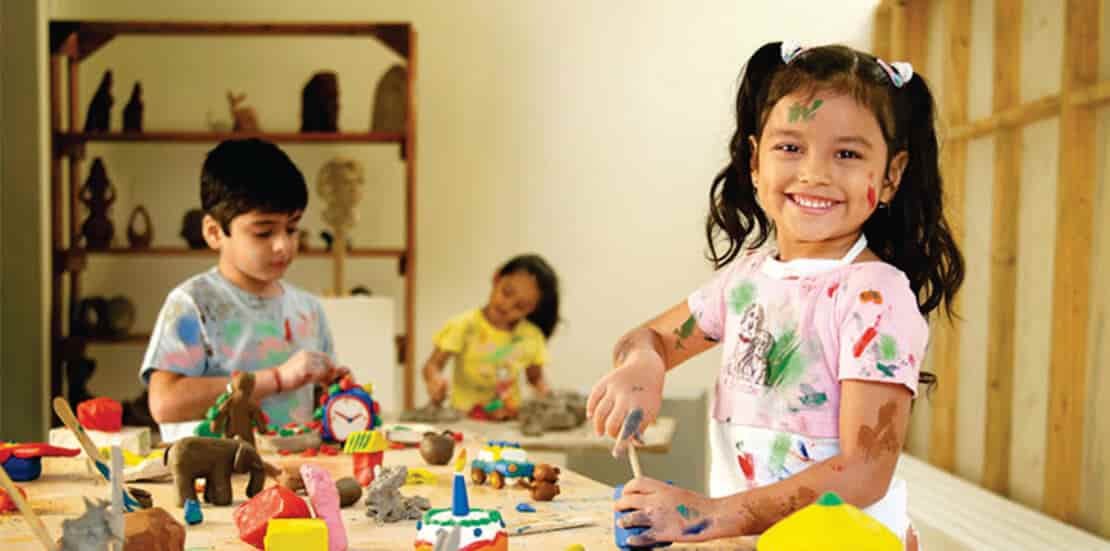 Benefits of sending your kid to the play school
Children gain a lot from preschool as they become exposed to letters, numbers, and shapes there. But, more highly, they develop emotional and social skills and learn how to get along with other kids, share, and contribute. Findings show that children who attend high-quality preschool enter schools with richer vocabularies, better pre-reading skills, and stronger basic math skills than those who do not.
Following are the reasons to send your kid to the Top play school in Faridabad
Playschool is an opportunity for the children to be in a structured setting with teachers and groups of children where they will learn to share and follow instructions, take turns, raise their hand when they want to ask a question, and share the teacher's attention. Every child must have this kind of group experience before starting school.
Young children are naturally curious and attentive. They want to learn the skills that their families and society value, such as reading the guidelines for assembling a toy or choosing the correct coins to pay for a purchase. To make the children ready for the academic demands of school, tutors will offer a vast range of games and activities to help them obtain necessary academic and social skills.
In preschool, your children will learn how to compromise, be polite towards others, and solve issues. Preschool will offer a place where your child will discover, play with their peers, and build self-confidence. Kids in preschool usually find out they are capable and can do things for themselves.
High-quality playschool programs nurture warm relationships among teachers, children, and parents. And tutors build a close personal link with each kid in their care. In the top play school in Faridabad, teachers value parents as the experts on their kids. Parents get reports on their child's activities every day, and regular meetings are scheduled. Children learn emotional self-control and social skills in "real time." The child is surrounded by several other kids, staff, and teachers at a preschool. Exposure and interaction with other people involve multiple emotions and improve the emotional and social skills of the child.
The time spent with peers and social interaction at preschool are said to improve the overall cognitive functions of the child. Some studies even suggest that early preschool education can positively impact on other aspects of the child's health. Preschool may help children deal with psychological stress by teaching them to control behavior. Stress and behavioral issues, even in young children, are related to an increased risk of obesity.
A child who skips preschool and joins the main school may miss the social interactions and thus find it hard to interact with their teacher and classmates. Also, a child with delayed preschool exposure by a year will join a preschool class with most students being a year younger; thus, it can be hard to adjust.
Thus, there are many advantages of sending your kid to the Top play school in Faridabad.
Also Read: 5 essential tips for finding the best play school in faridabad