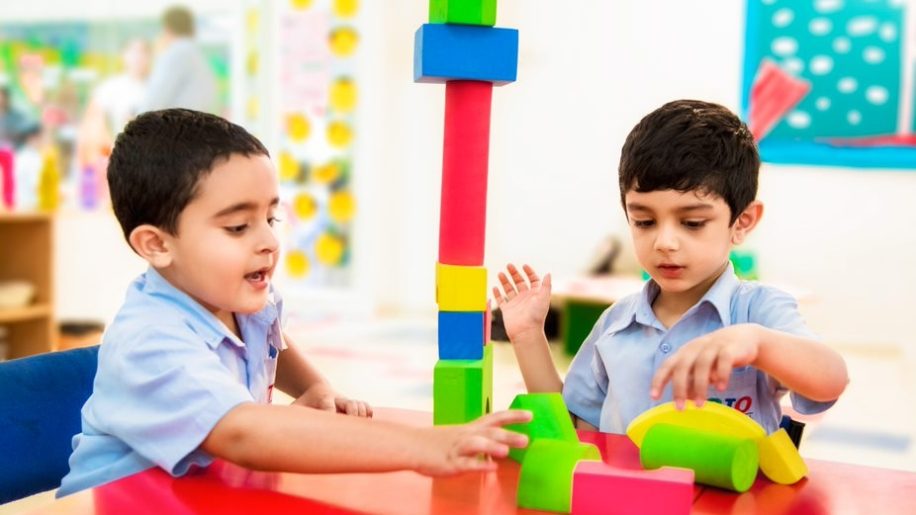 A Guide to Choosing the Right Play School for Your Child
Playschool plays a major role in the lives of our children and it is important for us to take care of this matter with utmost care. To shape our children as strong and understanding individuals, it is important that we choose the best pre-school for them. 
As parents, we all want our children to grow and learn from the best to become focused person who knows how to lead and make the right choices. The pre-schools are the first place where they are left by themselves under the supervision of the teachers where they do not have their parents to take care of their stuff. Here, they learn to guide themselves and learn social skills. 
Why is Pre-school important?
Children who graduate from playschools have lower incarceration rates and improved academic excellence. Pre-schools teaches children to be learners and help them develop their social skills. They learn how to interact, manage challenges, resolve conflicts and practice interpersonal and problem-solving skills. They build a basic understanding of language and math which helps as a base to prepare them for higher standards. Their creativity and curiosity are nurtured because children have active imaginations that can be given the right directions for their well-being. 
The pre-school students learn to make choices and take care of themselves and each other. They develop better cognitive skills and learn through various activities. they have better motor skills because the pre-school environment conducts various activities where their problem solving and physical skills are put to test. It is the foundational opportunity for the growth of your child.
What is the best option for you?
There are many options available but if you only want the best play school in sector 17 Faridabad then the best option for you is Little Columbus. 
This school not only focuses on educating your child but also on developing your child's health. They promote activities that improve their motor skills and keep them healthy. Students here are encouraged to draw, sing, dance, paint and play a which makes learning fun and engaging. 
It is based on the idea of holistic development for your child where they can express their knowledge in a variety of ways. Your child learns to grow into a kind, compassionate and considerate individual.
Admission:
Little Columbus takes Pre-Nursery admission in Faridabad based on the age of the kid he or she is allotted a class. The details of the admission are given below:
Pre-Nursery (Crawl): Age of 2.6 (minimum as of 31st March of the current year)
Nursery (Walk): Age of 3.6 (minimum as of 31st March of the current year)
KG (Run): Age of 4.6 years (minimum as of 31st March of the current year)
Little Columbus is the best play school in sector 17 Faridabad. They teach the kids to be in the moment and connect to the real world instead of the Wi-Fi. Co-curricular activities and academics are given equal importance so that the children develop into motivated and independent learners.